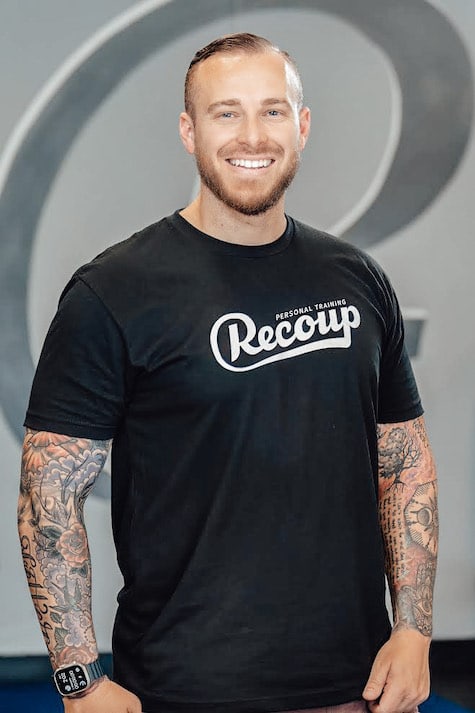 Mattison Fetters
As the son of a professional bodybuilder for a Father, and a nutritionist for a Mother, I always jokingly said it only made sense that I would land where I have today. But in truth, my parents were massively influential in my decision to pursue a career in coaching.
Growing up, I was fortunate enough to witness firsthand how opportunistic life could be with health and wellness at the forefront of your mind. My parents continue to benefit from their fitness and remain extremely active into their 50's and 60's. And their commitment to their health helped me to remain active and educated in making good choices for myself that I benefit from every single day.
Knowing the impact it made on their lives and subsequently my life, I realized early on (at just 17 years old, in fact) that I found real joy in helping people live a life they could be proud of. It wasn't until after I began coaching that I was able to truly appreciate the many byproducts of this industry and my ability to serve. The interpersonal connections, the strength improvements, pain reduction, and the regaining of self confidence all became amazing 'ah-ha' moments for me to bear witness to.
Fast forward to coaching for over 15 years now, I've been fortunate enough to be a part of many incredible transformations, both physically and mentally. I continue to get out of bed with a real passion knowing that I can help a Father walk his daughter down the aisle one day, or help a Grandmother be a part of the next generation of her family.
And to do it all now with my wife, Stevie, and business partner turned great friend, Bo, has been the cherry on top.
Recoup Personal Training is an extension of our home and my most sincere desire in opening our studio is to inspire others to live a life to their fullest potential. I hope my own children recognize the impact fitness has made on me and so many others and we continue to change the world. One strong mind, body and soul at a time