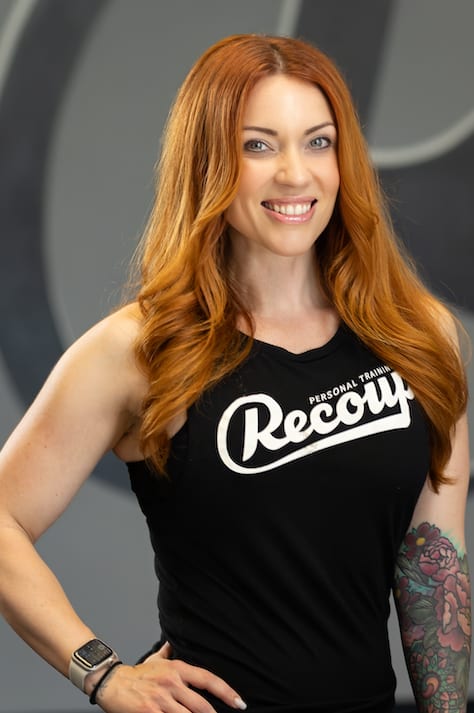 Stevie Fetters
My fitness journey really began when I was very young. Growing up an overweight child, I was very insecure, and didn't like participating in extra curricular activities such as sports, because of my low self-esteem. Then I began strength training with my mom when I was just the age of 12 and everything changed. After I lost the weight I had gained, I realized the importance of health, fitness and the impact it has not only on everyday life but mental health as well.
Because of my passion for mental health, I went to Cal State Fullerton and graduated with a degree in psychology. I went to school originally wanting to become a marriage and family therapist, but my career path quickly changed once I became a personal trainer. What I came to love about being a personal trainer is the deep connection that is built with each client. Also, that throughout their fitness journey, I was able to witness not only the physical transformation taking place, but the mental transformation of overcoming fears or doubts they had about themselves before. It's truly amazing.
It has been my mission since being a part of the fitness industry to help change as many lives as possible in order for people to live the life of their dreams for themselves and their loved ones. Along side my husband and my business partner Bo Wind, I am proud to say that we were able to open our very own studio Recoup Personal Training in January of 2020. And yes, because of our amazing clientele, we were able to make it through Covid!
At Recoup once I had kiddos, I have stepped back from training and now focus on nutrition coaching and the COO role of the business. When people ask me how my day is I literally say "l living the dream." And it truly is for me. We have an amazing culture and community that is a family built on health, support, passion and hard work.
When I'm not physically inside of the studio, I love being a mom with my 2 beautiful children Cooper and Quinn and having family adventure days. I also love to go on runs, compete in triathlons (ok I've done one, but more to come), and go on hikes. I also have a passion for poetry and music, so you can find me wherever good life music is. Finally, a good morning routine is my favorite- journaling, meditating and starting the day off with good movement.