We have 3 brand new, healthy breakfast recipes that will get your day (and week) off to a great start!

We're not the first to note that breakfast is an important meal. But with so little time between waking up and heading to work, preparing an actual meal doesn't always seem possible.

Mornings don't have to be so hectic, though. We pulled together three breakfast ideas you can make once and freeze the remainder for those days when time is at a premium.
Frittatas.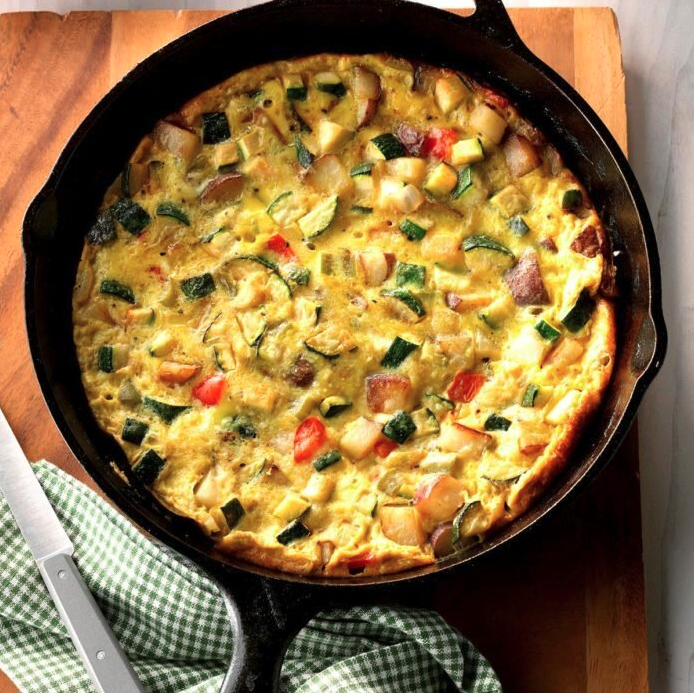 Frittatas are good any time of the day but they are AMAZING for breakfast. They are super nutritious (eggs + veggies = a whole lot of protein and vitamins) and keep you feeling full till noon.

We especially love them because basically anything goes when it comes to ingredients! You can experiment with different veggie/spice/salsa combos and they will taste great.

A frittata can be time consuming, but if you make it in advance you'll be ready to heat-and-eat all week long.
Ingredients:
1/2 cup chopped onion

1/2 cup chopped green pepper

1/2 cup chopped sweet red pepper

1 garlic clove, minced

2 tablespoons olive oil, divided

1 medium sweet potatoes, cooked and cubed

1 small zucchini, cubed

6 large eggs

1/2 teaspoon kosher sea salt

Finger pinch black pepper
Directions:
Preheat broiler. In a 10-in. cast-iron or ovenproof skillet, saute onion, peppers and garlic in 2 tablespoons of oil until the vegetables are tender. Remove vegetables with a slotted spoon; set aside.

In the same skillet over medium heat, lightly brown potatoes in remaining oil. Add vegetable mixture and zucchini; cook for 4 minutes.

In a bowl, beat eggs, salt and pepper; pour over vegetables. Cover and cook for 8-10 minutes or until eggs are nearly set. Broil 6 in. from the heat for 2 minutes or until eggs are set on top. Cut into wedges.
Nutrition Facts

1 wedge: 177 calories, 12g fat (2g saturated fat), 10g carbohydrate (3g sugars, 2g fiber), 8g protein.
Smoothies.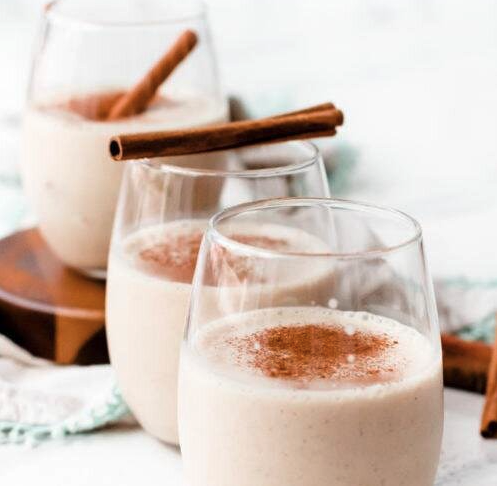 Because most smoothie recipes require frozen fruit or ice anyway, take sandwich-sized bags and fill them with all the ingredients. Pop them in the freezer and when it's time for breakfast, snag a ready-to-go baggie and blend for the fastest meal you've ever had.

Ingredients:
21 grams Vanilla Protein Powder

1 (frozen) Banana

1 Tbsp. Natural Almond Butter

½ Tsp. Ground Cinnamon

½ Tsp. Vanilla Extract

Start with 4oz. Unsweetened Vanilla Almond Milk

Ice
Directions:

Place all ingredients in a blender; blend until creamy.
Amount of liquid and ice you use is your choice. Make it your own!
Muffins.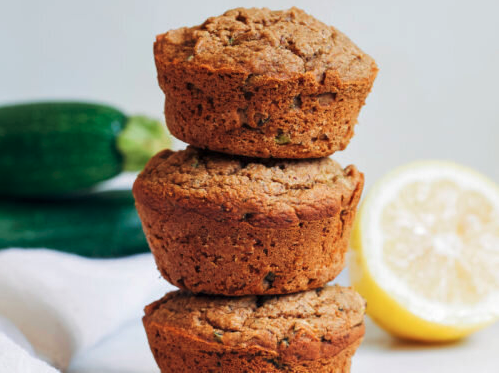 These muffins are our favorite, and for good reason. One batch makes 12 easily freezable muffins. Defrost the berry-filled bites overnight, or reheat via microwave. They're still delicious even after freezing.

Ingredients:
1 cup Whole Wheat Flour

2/3 cup Whole Wheat White Flour

1/4 cup Splenda Sugar Blend or 1/2 cup Granulated Sugar

1/2 tsp. Cinnamon

1/2 tsp. Nutmeg

1 1/4 tsp. Baking Powder

1/2 tsp. Baking Soda

1/4 tsp. Salt

1 1/3 cups packed Grated Zucchini, after grating, press well with paper towels

1/2 cup Low Fat/2% Milk

2 Tbsp. Raw Honey

1 Large Egg

1/3 cup Chopped Walnuts

1/3 cup White Raisins

Cooking Spray or Paper Muffin Cup Liners
Directions:
Pre heat oven to 400F. Spray or line muffin tins.

Carefully measure all dry ingredients (thru salt - see ingredients list) into a large bowl; whisk to combine. Make a well; set aside.

Combine next 5 ingredients: (thru egg - see ingredients list) into a medium bowl; stir until blended.

Add wet ingredients to dry ingredients. Stir only until just moistened; do not over-mix. Fold in nuts and raisins.

Using your suggested measuring cup, portion muffins into prepared muffin tins.

Place in center of oven and bake for 15 minutes, or until golden and inserted with a toothpick it comes out clean. Transfer pan to a wire rack immediately to cool. Drizzle lemon glaze over warm muffins.
Good nutrition is essential for having the body you want, for feeling good. The more you invest in good nutrition, the more it will pay off!

Enjoy!