Omega-3's are an integral part of cell membranes throughout the body and affect the function of the cell receptors in these membranes. They are found in the makeup of hormones that regulate blood clotting, contraction and relaxation of artery walls which improve your overall cardiovascular health. It has been suggested that we eat foods high in Omega-3's multiple times throughout the week to sustain a healthy body, yet we are failing to meet these recommendations.

Did you know that changing the diet of a chicken can actually improve your omega-3 intake? A novel development in nutrition has begun to find ways to live more sustainably with the future in mind.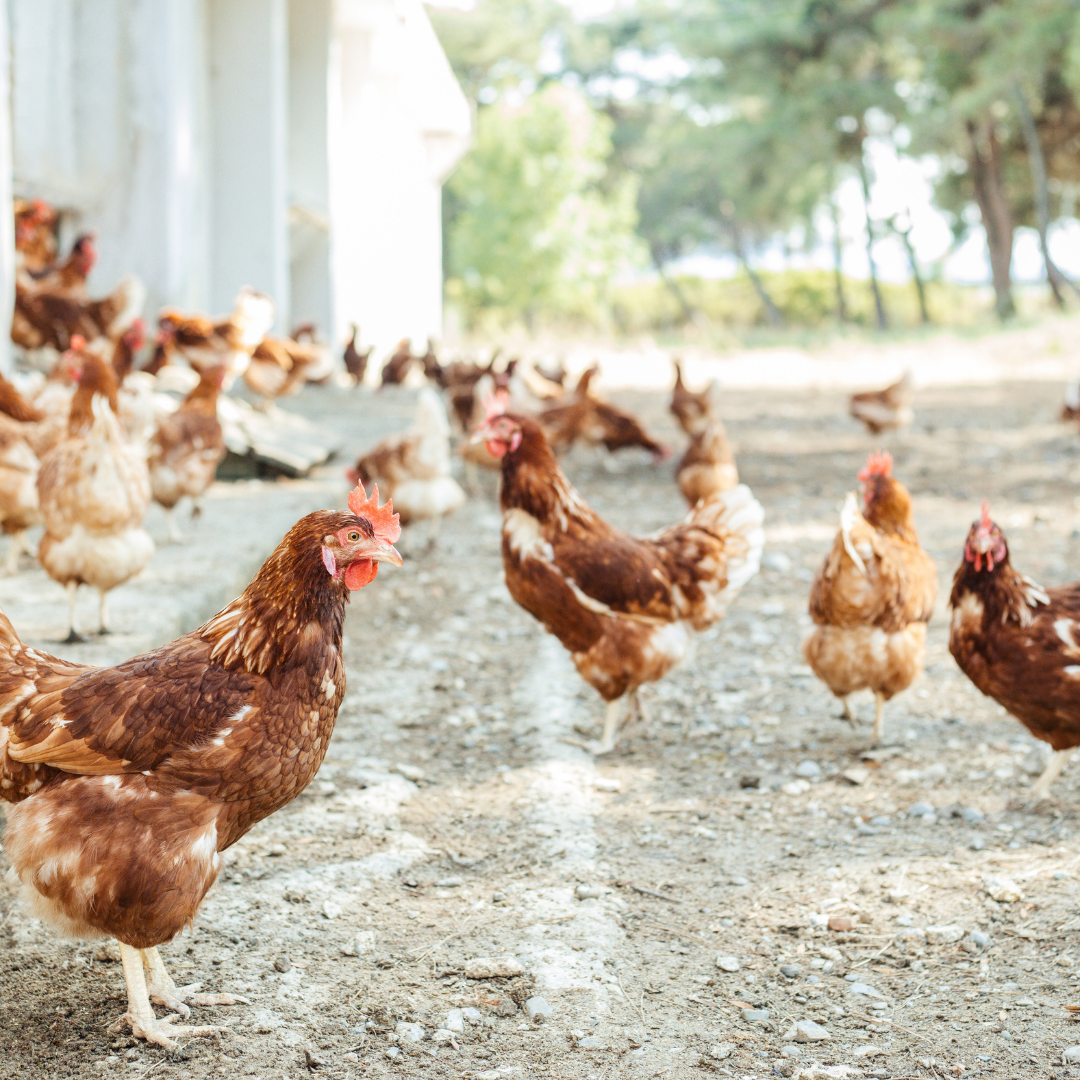 Influential health agencies such as the American Heart Association (AHA) and the Food and Drug Administration (FDA) recommend eating oily fish about 2 to 3 times a week to sustain the dietary omega-3 intake. However, studies continue to prove that we are failing to meet this recommendation. Correspondingly, the rise of fish oil supplements intake has been a favorable substitute for eating real, fresh fish. By choosing the latter, we are directly affecting the sustainability of the marine ecosystems. Paul Greenberg, author of The Omega Principle, explains why fish oils are negatively impacting the marine ecosystems. Omega-3 supplements are being extracted by pelagic fish found in a critical layer of the ocean biosphere. These small fish such as anchovies, herring, and menhaden are keystone species for the ecosystem dynamics. Did you know that one-eighth of all the fish caught in the world are anchovies? This is unhealthy for marine dynamics because energy in the ocean is solely derived from the sun- all of that energy is then processed by plankton and phytoplankton. Plankton and phytoplankton are consumed by pelagic fish which is then consumed by larger fish. If we overharvest the middle-layer of this dynamic then energy cannot be transferred from plankton to the larger predators.
Not to mention there has been a raft of studies in the last 10 to 15 years coming into fruition that are beginning to indicate that these supplements have shown limited effectiveness, especially while looking at heart health. For example, in 2012 The Journal of the American Medical Association found low to no effect on cardiovascular health from ingesting omega-3 supplements. So why is the reduction industry still cornering the market on anchovies?
Recent developments in science have found an alternative to reaching our omega-3 intake without overharvesting fish and boiling them down to oil. A study shows successful solutions by adding flaxseed oil (which are rich in omega-3's) to chicken diets. Flaxseed oil is naturally metabolized and omega-3 is deposited into the tissue. The Kerry Health and Nutrition Institute (KHNI) expresses how prominent the population's demand is for chicken. Reports indicate that "as the world's population increases, the demand for poultry meat and eggs is expected to rise by 121% and 65%, respectively, by year 2050." Consequently, it is paramount to use this alternative to sustain the recommended amount of omega-3 for the health and well-being of future generations.
Alternately, studies have been conducted to look at health effects of indigenous people who typically live far from bodies of water. Although they have little to no seafood intake, they generally live healthy lives. This can be correlated to their substantial vegetable diet and activity. It has been determined that omega-3's are also found in green leafy vegetables. In support of the latter, a doctor, Dr. Artemis Simopoulos, began to take notice that chickens were always browsing on wild field greens in Greece. She smuggled a few eggs back to the United States and conducted a lipid analysis between the grass-fed eggs with the corn-fed eggs that are normally found in American supermarkets. Her results found that the omega-3 levels were much, much higher in the grass-fed eggs.
In the book, The Omega Principle, Paul Greenberg talks about how the supplement industry came to be outside of the regulatory power of the FDA. The 1994 Dietary Supplement Health and Education Act in short allowed supplements to go on the market without the judgment by criteria for food or drugs. Thus, no science or evidence is necessary for supplements to make it on the market. You'll notice that there'll be an asterisk at the bottom explaining these supplements are not backed from science. This is not to say that all supplements are bad for you because simply that's not all true but it is important to discuss supplements with your food coach or doctor before beginning.