How Good Would it Feel to Finally Have the Body You Want? See How Our Team of Experts Can Help You Look, Feel and Perform at Your Best!
We help people lead a healthy lifestyle to live a life they love. How would your life look if you felt young and strong again?
In today's fast paced world, making time for oneself is no less than a luxury. Professionals juggle endless meetings, parents chase after their children's schedules and countless individuals feel the weight of time slipping through their fingers. Yet, nestled in the heart of Costa Mesa, there's a sanctuary where real people discover their authentic training - Recoup Personal Training. Unlike those intimidating, vast gyms or inconsistent coaching centers, we're different. We don't believe in the superficial allure of the fitness world but instead offer something more profound; genuine transformations, personalized plans and an inviting community.
Start your transformation journey today by signing up for your free consultation!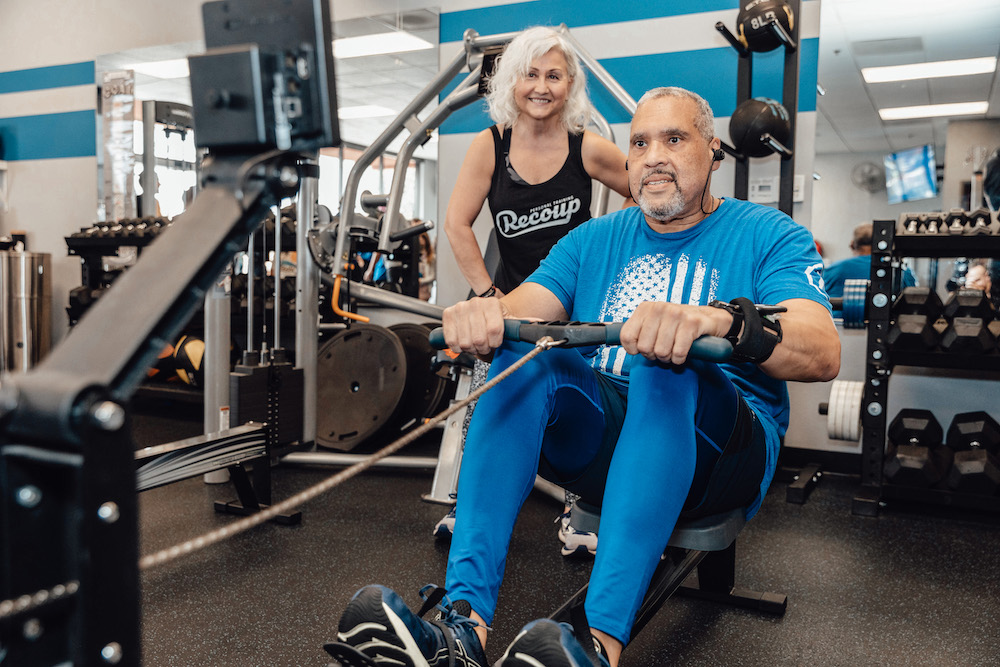 There is no substitute for having expert guidance, a program designed specifically for you by a fitness professional, and the accountability and support to see it through.
That's where our expert coaching at Recoup Personal Training comes in.
Our Personal Training in Costa Mesa offers:
Professional coaching to help you find success and stay injury free
Complete customization to meet the needs of any goal or skill set - or schedule!

Proven strategies for everything from improved strength to everyday mobility
Who Is Our Personal Training Designed For?
Truthfully, our doors are open for everyone - whether you're 40 or 60, dealing with an old injry or just feeling out of touch with your body.
We leverage extensive knowledge, experience and professional certifications to improve client health while prioritizing safety and well-being.
Regardless of the goal, we're passionate about transforming fitness from a routine into a personal journey of strength, nutrition and self-discovery that inspires positive change and longevity.
Take The First Step Today! Join Us For The Best Personal Training In Costa Mesa!
Start your transformation journey today by signing up for your free consultation!